Quadrum Global submits condo plan for 171-unit building in Greenpoint
On February 28, Quadrum Global submitted a condominium plan for 171 residential units and one commercial unit at 29 Huron Street in the Greenpoint neighborhood of Brooklyn. The building is called The Huron.
The condo plan, CD220064, does not have a sellout price listed with the New York State Attorney General. Amir Setayesh, Anoop Rustgi, and Jared White are listed as the principals.
Below are renderings of the development, which will have two towers and a shared base.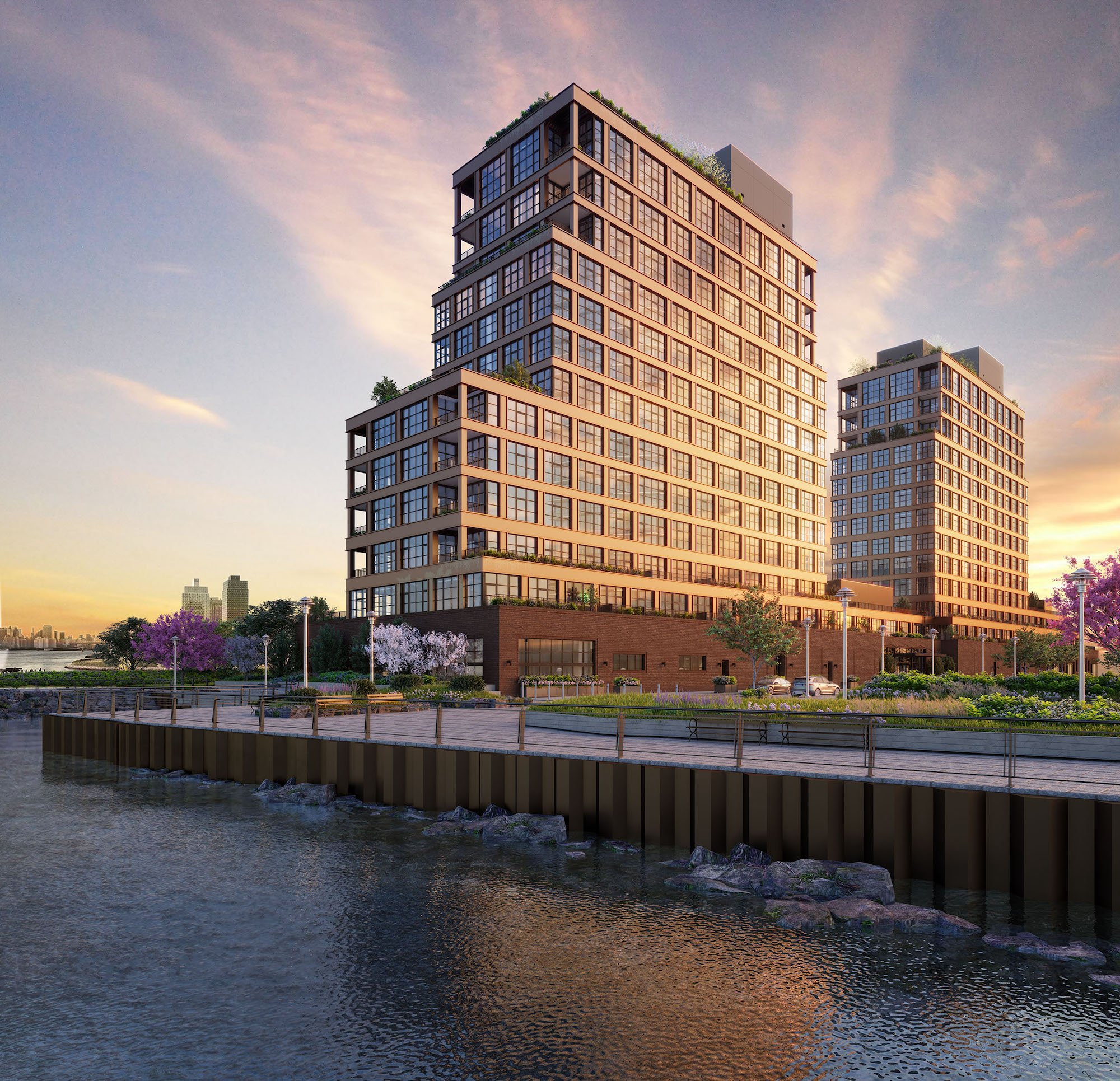 The developer filed new building plans with the city's Deparment of Buildings in January of 2019 calling for the construction of a 150-foot tall, 13-story, 177,855-square-foot development with 171 dwelling units at the site. The plans were permitted in November of 2019.
Per the plans, the ground floor of the building will have an exercise room, sauna, studio, lounge, lobby, retail space, library, offices, swimming pool, and parking. The dwelling units will span the upper floors of both towers. The roof of both towers will have recreation space.