EDRE Development submits 38-unit condo plan in Williamsburg
EDRE Development, on July 25, submitted a condominium plan for 38 residential units at 106 North 1st Street in Williamsburg, Brooklyn.
The developer purchased the site for $13 million, along with several other properties, last year.
The condo plan, CD220157, does not have a sellout price listed with the New York State Attorney General. Harel Edery, the founder of the firm, is listed as the principal.
Back in 2018, plans were filed by the previous owner of the site, DDG Partners, for the construction of a 75-foot tall, seven-story, 58,290-square-foot residential building with 38 dwelling units at the site. The plans were permitted in March of this year.
Below are zoning diagrams of the plans.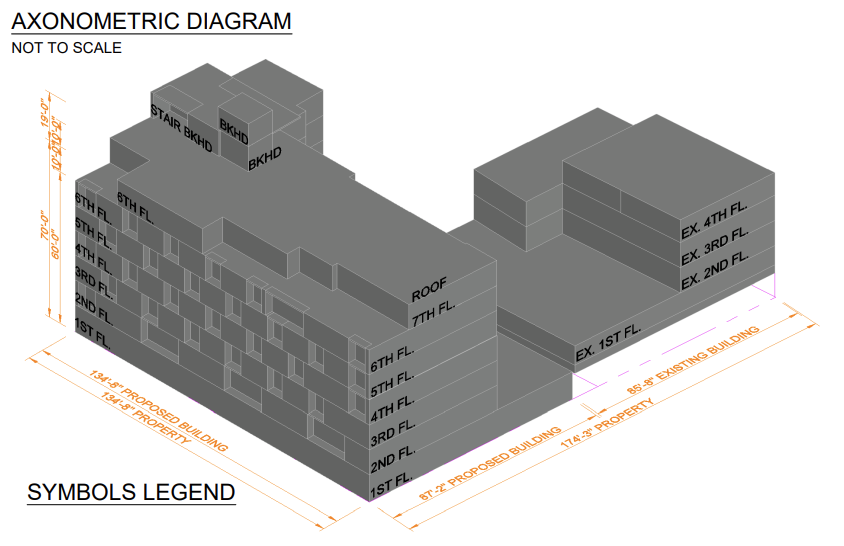 Per the plans, the ground floor of the building will have a residential lobby, parking, reading room, and one dwelling unit. The second floor will have six dwelling units, floors three through six will each have seven dwelling units per floor, while the seventh floor will have three dwelling units. The roof will have recreation space. The cellar will have a kid's room, patio, and one dwelling unit with a private patio.