New construction permits plummeted in April as Covid-19 "pause" froze commerce
By Atticus O'Brien-Pappalardo
The city's Department of Buildings issued only three new construction permits in April, down from 40 issued in March. The massive drop followed the spread of the coronavirus throughout the city and state, which caused New York Governor Andrew Cuomo to halt all non-essential construction.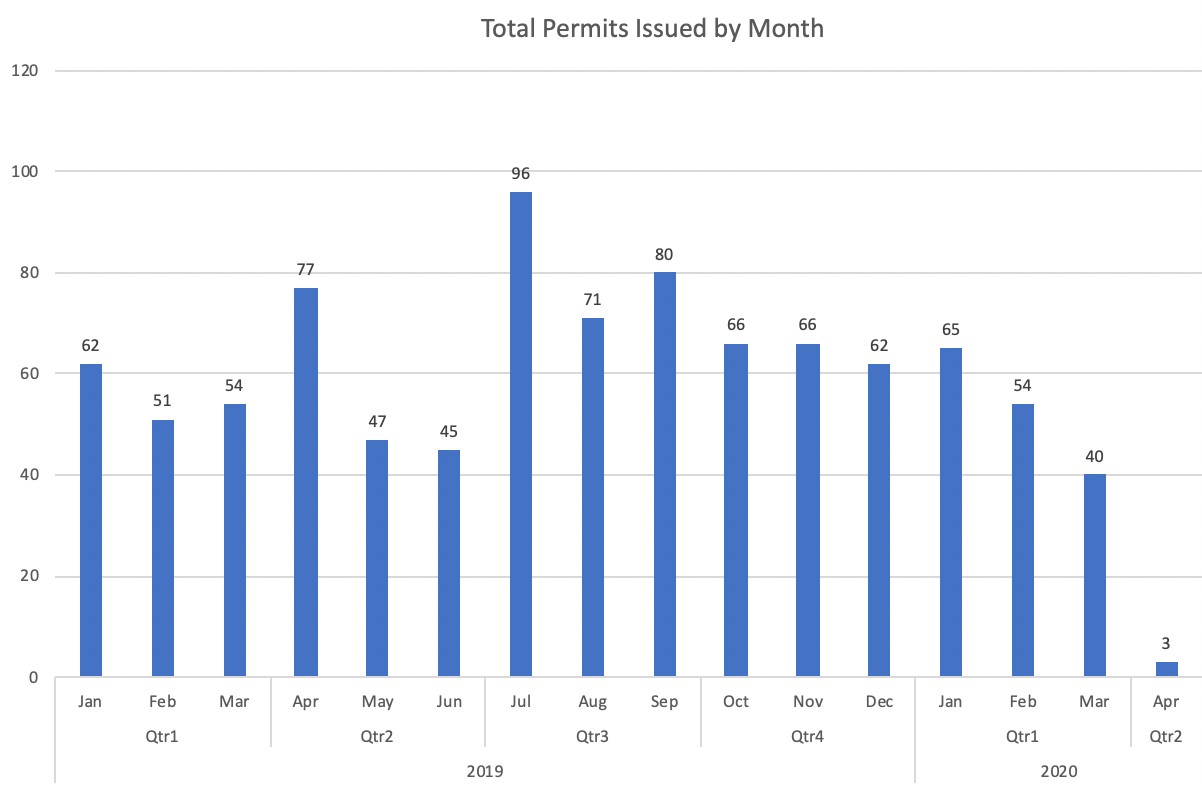 PincusCo looked at permits issued for new building projects that were larger than 2,000 square feet, and if the project was residential, it had to have at least 4 residential units. (New building and foundation permits were included but fencing permits were not included.)
The impacts of the pandemic on new construction permits began to be felt in March, with issued permits dropping a total of 37.5 percent from January, but the full force of Covid-19 was felt during April.
The sharp decline in permits is in contrast to new building applications, which rose sharply in April. The rise was driven, according to several insiders, by a desire by developers to file before a more restrictive energy code took effect on May 12.
Total square feet across all permits also dipped significantly last month, as it has done each month since January. The 419,685 square feet of new construction permitted in April was by far the lowest total for a full month in the last 16 months.
In March, three quarters of all projects that received permits were multifamily residential buildings. The largest of which were Lendlease and L+M's plans for a 345,096-square-foot, 187-unit residential building at 100 Claremont Avenue and Lalezarian Properties plans for a 316,939-square-foot, 277-unit building at 606 West 30th Street.
The three projects that did get permitted in April were all multifamily residential buildings as well. Hope Street Capital's plans for a 231,739-square-foot, 264-unit project at 545 Vanderbilt Avenue in Prospect Heights was the largest, followed by L + M Development Partners' plans for a 173,577-square-foot, 175-unit building at 449 Chester Street in Brownsville, and Balanced Living Development's plans for a 16,413-square-foot, 17-unit building at 485 East 28th Street in Flatbush.