Arker, Omni partnered with NYCHA on Brooklyn portfolio with nearly 1M sf in air rights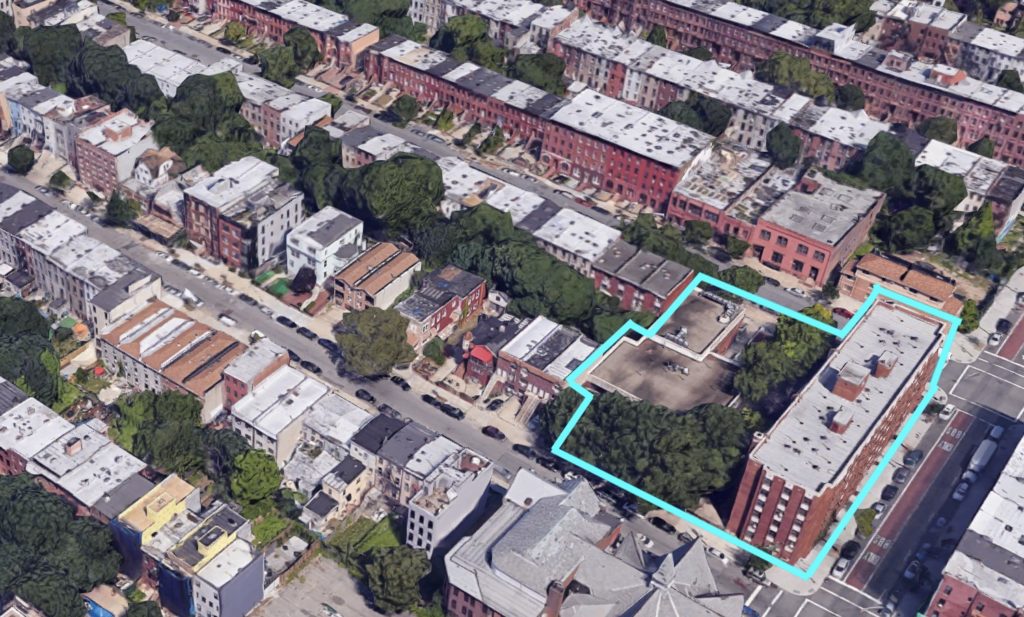 City can sell the public housing development potential to help fund repairs
By Adam Pincus
Nine Brooklyn New York City Housing Authority complexes that will be co-owned and managed by a group including Arker Companies and Omni New York, have nearly 1 million square feet of excess development rights, an analysis by PincusCo Media found.
While the city controls and owns the air rights entirely, the sale of excess NYCHA air rights is intended to fund repairs at the public housing projects which sell the development potential.
The rights can be sold to private developers who own adjacent parcels, with the proceeds of the sales used to deliver renovations to the NYCHA properties.
Mayor Bill de Blasio announced in December as part of his NYCHA 2.0 initiative, that under the Transfer to Preserve program, the city's public housing agency will sell air rights to private developers who will build private housing. There are approximately 80 million square feet of development rights with a value of $1 billion held within NYCHA properties, the agency estimates.
Yesterday, NYCHA announced that it selected Arker Companies, Omni New York, Dabar Development Partners and Bedford Stuyvesant Restoration Corporation to manage and co-own through a long-term lease, nine public housing developments in Brooklyn.
The public-private partnership is part of the Permanent Affordability Commitment Together, or PACT, program, in which private developers sign long-term leases in partnership with NYCHA, while the agency continues to own the land and buildings.
Understanding the precise value and potential use of excess development rights is a complex undertaking and was not attempted in this analysis. To determine the potential development rights, PincusCo compared the total zoning potential for the NYCHA parcels using the floor area ratios for residential uses as recorded in the Department of City Planning's Pluto database, and from that subtracted the built floor area ratio of the existing buildings.
The private developers including Arker and Omni are expected to complete more than $350 million in repairs at the complexes, NYCHA said. The projects are Armstrong I, Armstrong II, Weeksville Gardens, Berry Street-South 9th Street, Marcy Avenue-Greene Avenue Site A, Marcy Avenue-Greene Avenue Site B, 572 Warren Street, Independence Towers and Williams Plaza. The projects have a total of 2,625 units.
Those properties required about $417 million of work over five years, according to a NYCHA needs analysis from 2017.
The complex with the most air rights is Weeksville Gardens, with nearly 300,000 square feet. However, there are no private developers on the block to sell to because NYCHA owns the entire block.
It's a different story with Armstrong I and Armstrong II. These projects are built on tax blocks with private owners, with much of the neighboring assets composed of two- and three-story walk-ups. The two Armstrong complexes have a combined 350,000 square feet of development rights. For example, 360 Nostrand Avenue has nearly 42,000 square feet of air rights.
Next is a complex known as Berry Street – South Ninth Street, which has 150 units spread among several tax blocks that also include private developers. The total amount of air rights is nearly 172,000 square feet, but some of it is on a tax block with only NYCHA buildings.
Next is 572 Warren Street, with 200 units. The complex has approximately 74,000 square feet of air rights on a tax block it shares with private landlords.