Why is NYCHA's rent collection rate falling?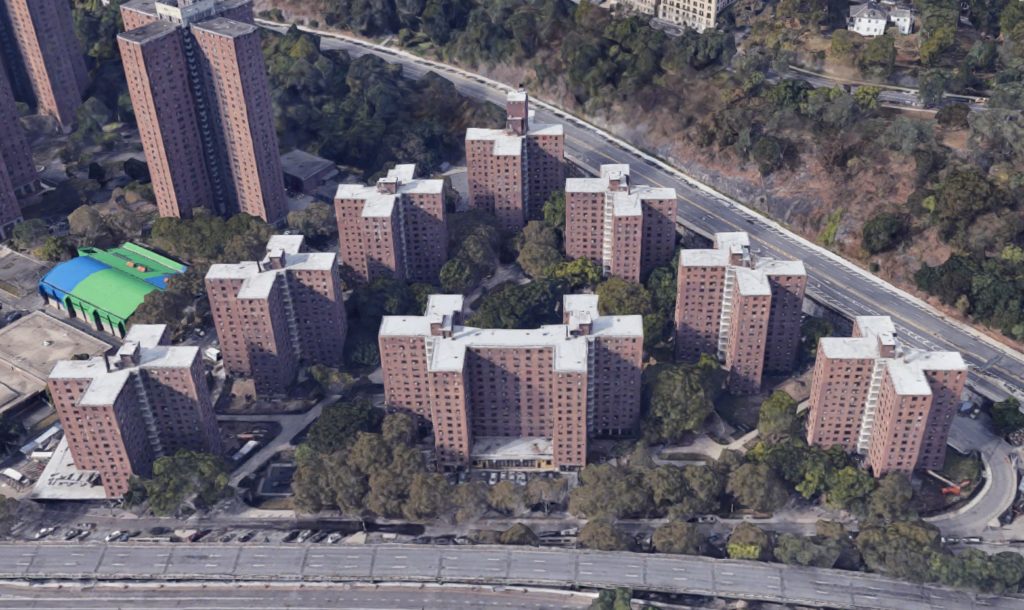 Federal rent increases, lead abatement work, longer time to rehabilitate apartments, may play a role
By Adam Pincus
The embattled New York City Housing Authority has seen a three-year decline in its annual rent collection rate, and its month-to-month collection rate has trended down for the past 12 months.
For the the first four months of fiscal year 2019, the rate fell to 91.4 percent, down from 94.9 percent for all of 2016. The target is 97.5 percent.
The monthly rate is even lower, at 90 percent, according to the agency's public tracking website, and has fallen from 93 percent just one year ago. The target for the monthly rate is 95 percent.
Despite the loss to the bottom line, the agency did not provide any explanation for this decline in the 2019 Preliminary Mayor's Management Report issued in February. It was the first time in three years that the MMR failed to give an analysis of rent collection, even though improving rent collection is NYCHA's first stated goal within the report.
PincusCo Media took a dive into the comprehensive public databases that track key NYCHA metrics, in order to see what might be impacting rent collection. In addition we reached out to the agency for comment.
The money NYCHA tenants pay to the agency is critical to its mission, both as necessary cash flow and as a symbol of tenant satisfaction. Residents of the approximately 174,000 occupied homes pay about $1.1 billion in rent, or about a quarter of the $3.9 billion in annual resources, according the agency's 2019 fiscal plan. Put another way, every 1 percent decline in rent collection equates to $10 million in lost income.
The issue of rent collection — perhaps the most critical issue for a private landlord — is not publicly given a high priority by the agency, housing advocates or City Council members providing oversight for the agency.
The agency did not mention causes for the decline in the Preliminary MMR. Furthermore, a city official, on background, provided only one possible explanation for the decline, which laid the blame with federal flat rent increases.
Several advocacy studies reviewed do not highlight rent collection as a crucial funding tool to be boosted. And during the March 22 City Council budget hearings, the chair of the Committee on Public Housing, Councilmember Alicka Ampry-Samuel (D-Brooklyn), indicated that the current collection rate was acceptable.
"With a 90 percent collection rate, I just want to reiterate that NYCHA residents are doing their part. They are paying their rent and deserve to live under better conditions," Ampry-Samuel said. Her office did not respond to a request for further comment.
The sole reason that the city gave for the decline — provided on background — was that since 2014, nearly 87,000 homes have been hit by a major rent increase that averaged 53 percent, due to federally mandated increases to flat rents, which are rent payments not tied to the tenant's income. That resulted in a rise for these tenants from about $432 per month in 2014 to $661 per month in 2018.
While that is no no doubt significant, some housing residents suggested other causes may be causing the decline, including long maintenance delays.
In fact, the time it takes NYCHA to prepare vacant apartments has doubled over the past year, the Preliminary MMR said, from 44.5 days in fiscal year 2018 to 90 days in fiscal year 2019.
"Several factors have contributed to the longer apartment prep time including the backlog of lead abatement for move-out apartments," the report said.
Further evidence of long rehabilitation times is seen in the decline in the total number of occupied apartments over the past year, agency figures showed, from 171,610 in March 2018 to 170,840 in March 2019. That's a temporary loss of 770 apartments because it's taking longer to prepare them.
The impact in some projects is remarkable, for instance at the 984-unit Rangel Houses in Harlem, where the number of units being worked on has grown from 6 in March of 2018 to 29 last month. At St. Nicholas, a 1,527-unit project also in Harlem, the number rose from 14 a year ago to 29 last month.
Long-time NYCHA resident Karen Blondel, who moved to Brooklyn's Red Hook West complex in 1982, said she had a drawn out repair issue that led her to withhold rent — although later she pay in full. She said others might be doing the same, leading to a decline in on-time rent.
She did not pay her rent for more than half a year, while repair and remediation work was dragging on in her bathroom and elsewhere.
"I was livid," she said of the delays, which left her bathroom open to the neighboring apartment, and her sink on the floor for months.
"The main issue is coordination of the trades," she said, as poorly staged work led to the complex remediation jobs dragging on, compounding the hassle for those living in old buildings.