Sunlight Development submits $56M condo plan for 69 units in Flushing
Sunlight Development submitted a condominium plan for 69 residential units and one commercial unit at 135-25 Northern Boulevard, in Flushing, Queens. The development site has an alternate address of 134-16 35th Avenue.
The condo plan, CD220114, has a current price of $56,869,100 listed with the New York State Attorney General. Ken Huang and Linzhong Zhuo are listed as the members.
Below are renderings of the building, from the developer's website.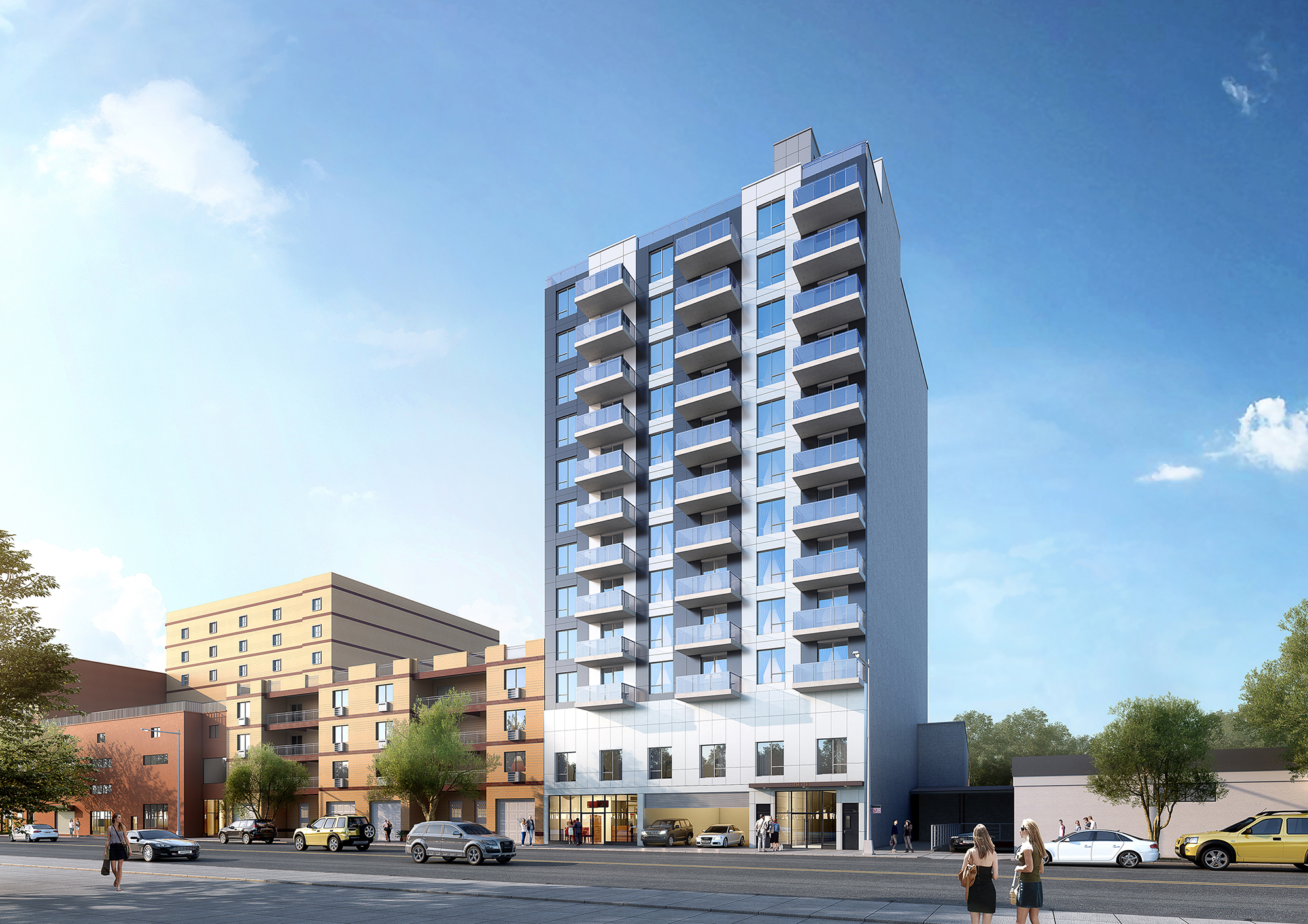 The developer purchased the property for $11.2 million on March 31, 2021.
This past July, the developer filed alteration plans with the city's Department of Buildings to increase in size of an existing building from a 30-foot tall, two-story building with 0 dwelling units to a 132-foot tall, 10-story building with 70 dwelling units. The plans were filed under job number Q00549624.
Per the plans, the ground floor of the building will have a community office, retail space, and residential lobby. The second floor will have parking for 50 cars. Floors three through nine will each have seven dwelling units per floor, while the 10th floor will have one dwelling unit. The roof will have recreation space.