Stolar Capital battles Kahen Properties over disputed $4M sale in Gramercy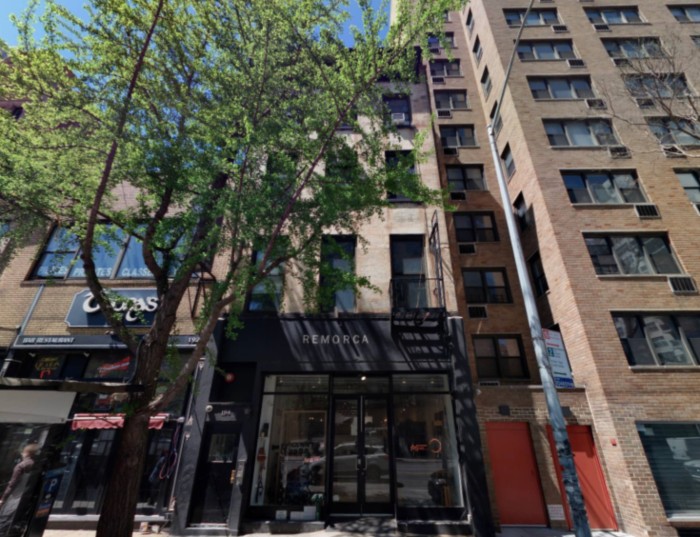 Stolar Capital as property owner and seller, alleges Kahen Properties defaulted on its $4.05 million purchase of the 194 Third Avenue in Gramercy, Manhattan, while Kahen Properties alleges there is a cloud of title related to metes and bounds of the property, and for that reason could not close.
Stolar Capital is suing to retain Kahen Properties' $400,000 deposit, and filed the complaint in State Supreme Court in Manhattan on September 27, 2023. LINK
According to the complaint, "This declaratory judgment action arises from a real estate transaction in which Defendant Raciv Corp., as Purchaser, contracted with Plaintiff, as Seller, to purchase the property located at 194 Third Avenue, New York, New York (the "Property"), for a purchase price of Four Million Fifty Thousand Dollars ($4,050,000), of which Four Hundred Thousand Dollars ($400,000) was placed in the escrow account of Seller's legal counsel as a down payment (the "Down Payment"). The closing date for the sale of the Property was scheduled for August 15, 2023, with the parties agreeing that time was of the essence. It later became clear that Purchaser was experiencing buyer's remorse, as it could not convert the Property into a condominium, and was hoping to obtain a last-minute price concession in bad faith. 4. Because of the Purchaser's refusal to close, Seller sought to retain the Down Payment. Because Purchaser objected to its release, this action seeks a judicial declaration regarding the alleged title defect, whether Purchaser defaulted, and to which party the escrowed monies should ultimately be released. For its second claim, the Seller also seeks attorneys' fees, as allowed by the Contract." Stolar Capital Peter Brosens https://www.stolarcapital.com/team
Kahen, for its part, alleged in a letter to Stolar, claims, "With respect to Seller's declaration of default, it is rejected. As you have been made aware, the deed vesting title in Seller contained an erroneous metes and bounds description. Despite Cornerstone Land Abstract ("Cornerstone") agreeing to insure title over this defect (with the recordation of a corrective deed and new survey), that expedient is insufficient to remedy Seller's inability to deliver marketable title."
The property
The mixed-use building with 4 residential units in Gramercy has 6,923 square feet of built space and 16,077 square feet of additional air rights for a total buildable of 23,000 square feet according to a PincusCo analysis of city data. The parcel has frontage of 23 feet and is 100 feet deep with a total lot size of 2,300 square feet. The zoning is C1-9A which allows for up to 2 times floor area ratio (FAR) for commercial and up to 10 times FAR for residential with inclusionary housing. The city-designated market value for the property in 2022 is $4.5 million.
Prior sales and revenue
This property was sold for $7.7 million on December 21, 2016.
The 6,923-square-foot property generated revenue of $380,973 or $55 per square foot, according to the most recent income and expense figures.
Development
Over the past five years, there has been no NYC Department of Buildings new building, demolition, or alteration permit application valued at more than $20,000 filed for this parcel.
Violations and lawsuits
According to city public data, the property has received five DOB violations in the last year.
There were no lawsuits or bankruptcies filed against the property for the past 24 months.
The neighborhood
In Gramercy, The bulk, or 31 percent of the 11.3 million square feet of commercial built space are elevator buildings, with specialty buildings next occupying 24 percent of the space. In sales, Gramercy has near average sales volume among other neighborhoods with $445.9 million in sales volume in the last two years and is the 29th highest in Manhattan. For development, Gramercy has near average amount of major developments among other neighborhoods and is the 27th highest in Manhattan. It had 763,997 square feet of commercial and multi-family construction under development in the last two years, which represents 7 percent of the neighborhood's built space.
The block
On this tax block, PincusCo has identified the owners of five of the 17 commercial properties representing 559,401 square feet of the 892,192 square feet. The largest owner is Global Holdings Management Group, followed by Marriott International and then Scharfman Organization. There are no active new building construction projects on this tax block.
The owner
The owners according to the Department of Housing Preservation and Development includes Kasra Sanandaji, head officer and Wendy Alper, officer. The business entity is 194 Third Owner LLC.
The surrounding
Within a 400-foot radius of 194 3 Avenue, PincusCo identified six commercial real estate items of interests occurred over the past 24 months. Of those six items, two were sales above $5 million totaling $18.9 million. The most recent of the two was Bauer, As Trustee, Bradley P which bought the 3,192-square-foot, two-unit two-family building (B1) on 141 East 18th Street for $11.4 million from East Asia Land Fund, LLC on August 7, 2023. Of those six items, four were loans above $5 million totaling $30.5 million. The most recent of the four was David Harounian in which borrowed $7.5 million from JPMorgan Chase secured by the 10,458-square-foot, 25-unit rental (C7) on 134 East 17th Street and one other property on July 31, 2023.
Direct link to the property's ACRIS page and link to DOB NOW portal.