Stagg Group pays $18M to Manhattan College for 95-unit rental in Fieldston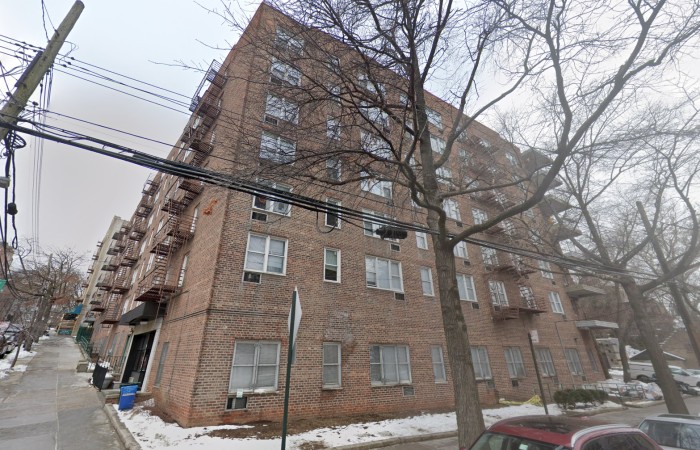 Stagg Group through the entity 435 West 238 Street LLC paid $18 million to Manhattan College for the 95-unit residential elevator building (D1) at 3801 Waldo Avenue in Fieldston, Bronx.
The deal closed on May 17, 2023 and was recorded on May 30, 2023. The property has 92,000 square feet of built space according to a PincusCo analysis of city data. The sale price per built square foot is $195 per the PincusCo analysis. (The price per square foot analysis is the transaction price divided by square feet as reported in public records and assumes no air rights have been sold.)
The signatory for Manhattan College was Daniel Gardner. The signatory for Stagg Group was Mark Stagg.
Prior sales and revenue
Prior to this transaction, PincusCo has records that the buyer Stagg Group purchased seven properties in three transactions for a total of $15.7 million and has no record it sold any properties over the past 24 months.
The seller Manhattan College had not purchased any other properties and had not sold any properties over the same time period. The former owners according to the Department of Housing Preservation and Development includes Brennan O'Donnell, head officer and Matthew Mcmanness, officer. The business entities are Manhattan College and Manhattan College. The 92,000-square-foot property generated revenue of $1.9 million or $20 per square foot, according to the most recent income and expense figures.
The property
The residential elevator building with 95 residential units in Fieldston has 92,000 square feet of built space according to a PincusCo analysis of city data. The parcel has frontage of 122 feet and is 191 feet deep with a total lot size of 32,899 square feet. The lot is irregular. The zoning is R6 which allows for up to 2.43 times floor area ratio (FAR) for residential. The city-designated market value for the property in 2022 is $6.4 million.
Violations and lawsuits
There were no lawsuits or bankruptcies filed against the property for the past 24 months. In addition, according to city public data, the property has received $1,750 in ECB penalties, one housing violation, and $3,450 in OATH penalties in the last year.
Development
There are no active new building construction projects or major alteration projects with initial costs more than $1 million on this tax lot.
The block
On this tax block, PincusCo has identified the owners of one of the two commercial properties representing 42,552 square feet of the 134,552 square feet. The identified owner is Park Drive Equities.
There are no active new building construction projects on this tax block.
All properties are elevator.
The buyer
The PincusCo database currently indicates that Stagg Group owned at least 167 commercial properties with 2,825 residential units in New York City with 2,369,318 square feet and a city-determined market value of $336.9 million. (Market value is typically about 50% of actual value.) The portfolio has $515.6 million in debt, with top three lenders as Berkadia Commercial Mortgage, Valley National Bank, and Sterling National Bank respectively. Within the portfolio, the bulk, or 77 percent of the 2,369,318 square feet of built space are elevator properties, with walkup properties next occupying 13 percent of the space. They are all located in Bronx.
Direct link to Acris document. link