Klosed, Namdar pay $11.3M for 59-unit rental in Harlem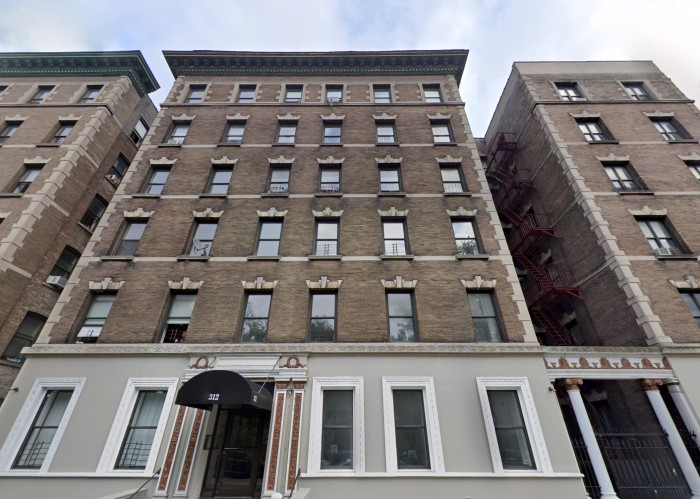 Steve Kachanian's Klosed Properties and partner Namdar Realty Group through the entity 312 Manhattan BH LLC paid $11.3 million to Scott Milchman through the entity Double Down Realty Co. for the 59-unit rental at 310-312 Manhattan Avenue in Harlem. The transfer has not yet been recorded in city records.
The six-story building has 44,622 square feet and is on a 9,587-square-foot lot with frontage of 93 feet. The sale closed June 13, 2022.
The brokers were Friedman-Roth Realty Services's Lynda Blumberg and Richard Guarino who represented the seller and procured the buyer.
Klosed Properties acquired 18 properties for $79 million in 2021, including 2651 Broadway that has 125 SRO units, for $15.5 million.
Neighborhood
In Harlem, the bulk, or 42 percent of the 99.7 million square feet of commercial built space are residential elevator buildings, with residential walkup buildings next occupying 24 percent of the space. In sales, Harlem has 2.2 times the average sales volume among other neighborhoods with $607.8 million in sales volume in the last two years and is the 20th highest in Manhattan. For development, Harlem has 2.8 times the average amount of major developments relative to other neighborhoods and is the 5th highest in Manhattan. It had 2.6 million square feet of commercial and multi-family construction under development in the last two years, which represents 3 percent of the neighborhood's built space. There were three pre-foreclosure suit filed among other 1-4 family buildings in the past 12 months.
Direct link to Acris document. link