Investor fears $350M loss if Arch Companies files bankruptcy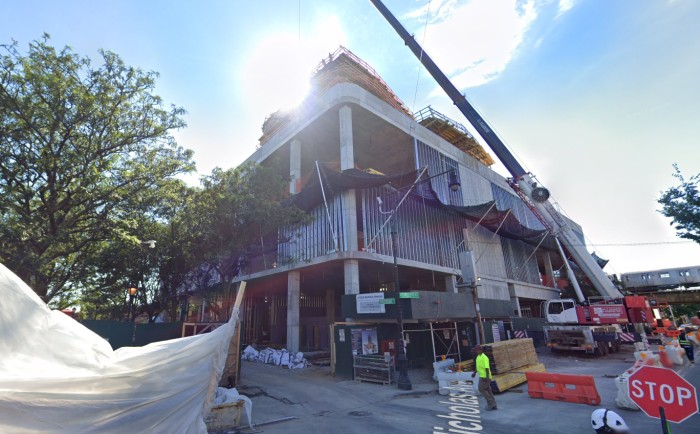 Less than two months after a vitriolic partnership dispute at Arch Companies spilled into the open, the top equity investor in the company joined the fray, filing a new suit yesterday seeking to block Arch Companies from entering bankruptcy, an act the investor claims could lead to it losing up to $350 million.
The Wiener family of Canada through its family office 35 Oak Holdings, which is the largest investor in Jeffrey Simpson and Jared Chassen's financially stressed Arch Companies, is suing to block Jeffrey Simpson from initiating a bankruptcy for Arch Companies. In addition, it is seeking to review the books and records of the company. In the dispute between Simpson and Chassen, 35 Oak Holdings is backing Chassen, court filings show.
Arch has sold much of its management business in 2022, according to the filings, but still owns several developments in New York City, including 3-50 St. Nicholas Avenue in Ridgewood and 88 University Place in Greenwich Village, and Simpson and Chassen are partners on a portfolio of additional rental buildings in the city.
Case LINK
In the related case filed August 15, 2023 [158055/2023] Simpson sought and then obtained a temporary restraining order putting him back as a company manager.
In the new complaint, the Wiener family claims, "The threatened action of filing for bankruptcy would also trigger Oak's and its affiliates' guaranty obligations under various loan agreements, exceeding $350 million dollars, which is precisely the circumstance that Simpson is exploiting by making these threats."
Court filings represent the position of one party and are not necessarily accurate or complete.
According to additional court filings, "Simpson averred, 'Bankruptcy was mentioned (and suggested by several attorneys as possibly the only remedy left) only due to 35 Oak's [Oak Guarantor] precipitating a crisis by advising me [Simpson] that it would provide additional funding to the operating business or properties only if I surrendered control to them. . . . Bankruptcy may have been the only the option since the debts were piling up and the potential defaults were increasing significantly. Arch corporate had already accumulated over $2 million of debt for providing services to the properties with which it is affiliated, but no capital to reimburse for its staff.'"
Simpson alleges, "The continued viability of the Arch Companies has been placed at grave risk due to a coup attempt," which he said was orchestrated by Chassen to remove Simpson.
Direct link to the property's ACRIS page and link to DOB NOW portal.