Developer seeks rezoning for 113K sf mixed-use commercial building in Red Hook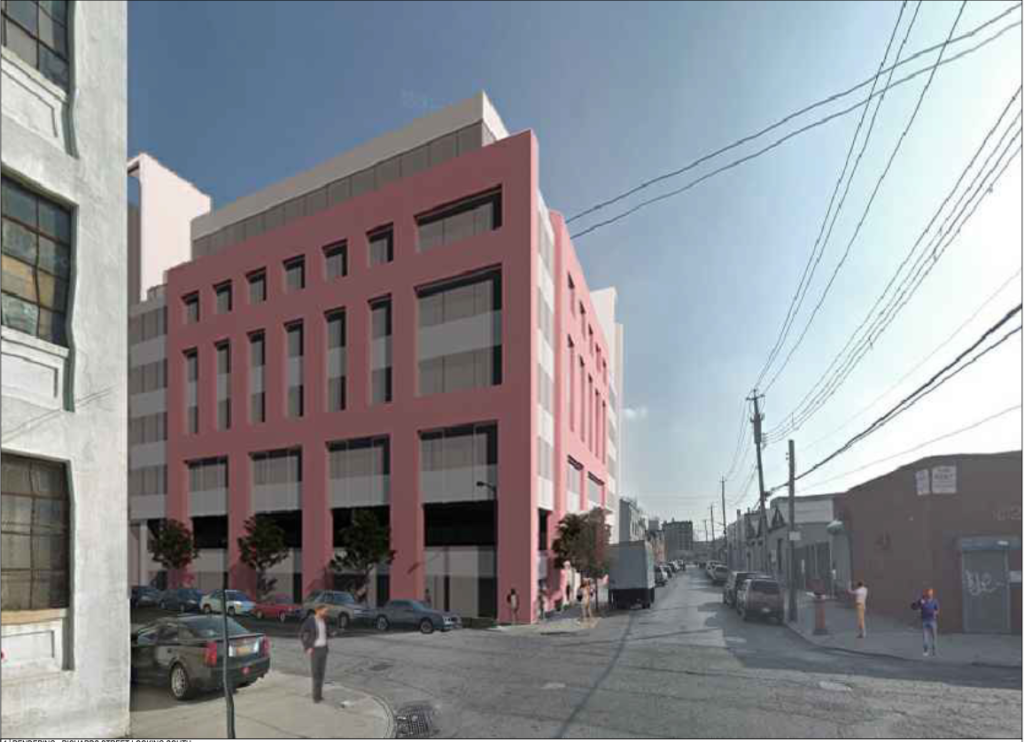 A developer operating through the company 54 Richards Street LLC is seeking rezoning changes to facilitate the construction of a seven-story, 113,557-square-foot commercial and industrial building at 41 Richards Street in Red Hook, Brooklyn. The entity 54 Richards Street LLC has an officer Jim Tampakis, according to New York State Department of State records.
The developer is seeking a Zoning Map Amendment to rezone Block 512, Lots 13, 20, and 22 from the existing M1-1 zoning district to an M1-5 zoning district in order to facilitate the development. The most recent property document was recorded in 2018, and the owner was 41 Richard Street, LLC, with Jim Tampakis as signatory on a 2007 loan.
The building would be made up of 22,017-square-feet of parking, 2,730-square-feet of cellar level local retail, 66,319-square-feet of manufacturing space between the cellar and eighth floors, and 15,947-square-feet of office space on floors two through seven.
The build year is anticipated to be 2025 in consideration of an 18-month Environmental Approval process and ULURP process, three to four months for permitting and plan development, and an 18-month construction schedule.