Controversial Brooklyn minister Bishop Lamor Whitehead puts $1.9M East Flatbush church property in bankruptcy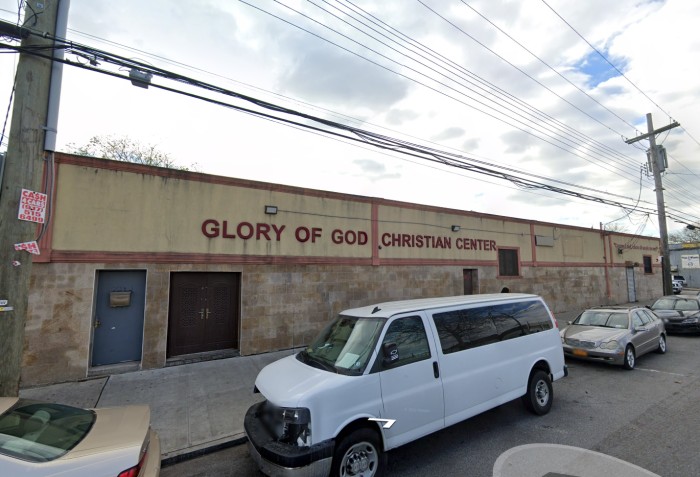 Bishop Lamor Whitehead, the flashy minister who heads the Leaders of Tomorrow International Church in Canarsie, filed a petition to place a religious property an affiliate of his purchased in March 2022 for $1.9 million, into bankruptcy protection. He is in the midst of a dispute with the tenant of the property, located at 5904 Foster Avenue in East Flatbush. The tenant, a local church called Glory of God Global Ministry Inc., has occupied the property since 2014, according to court records. This property is not a location of Leaders of Tomorrow International Church, which is based at 922 Remsen Avenue in Canarsie.
Whitehead served time for a part in a $2 million identity theft scheme, and was recently accused of defrauding a parishioner by the U.S. Attorney in Brooklyn, among other charges.
The dispute at 5904 Foster Avenue in East Flatbush is between Whitehead's entity which took title in March 2022, and the long-time tenant. The tenant alleges it was locked out of the space on December 14, 2022, and sued LT-329469-22/KI in state court to recover occupancy. A state court judge ruled in the tenant's favor shortly after the suit was filed, but Whitehead had filed a case in federal court to evict the tenant. That case was remanded back to state court on December 30.
Glory of God Global Ministry Inc. as petitioner alleges in the landlord-tenant case, "Notwithstanding Petitioner's claims of fraud with respect to the deed to be pursued in Supreme Court, Petitioner has remained in continuous occupancy of the Subject Premises from 2014 until December 14, 2022 at approximately 8 p.m. when it was illegally evicted by Respondent. The Petitioner never vacated the Subject Premises or surrendered possession to the Respondent and it was a shocking and traumatic event when Respondent illegally changed the flocks to the Subject Premises on December 14, 2022 without legal process. This is particularly true since Respondent's court attempt to seek an order of ejectment against Petitioner in the Supreme Court of the City of New York, County of Kings in the action entitled NYCTL 2017-A Trust v. YYSB Trust, et al, under Index # 504666/18 was denied pursuant to an Order of the Court dated September 6, 2022 (Hon. Mark Partnow, J.S.C.). Even more distressing is that the Subject Building is home to a congregation which conducts Sunday services for hundreds of neighborhood members all of whom are now locked out of the Subject Building based upon Petitioner's illegal acts."
Bankruptcy LINK
Direct link to the property's ACRIS page and link to DOB NOW portal.