Vanbarton Group signs $82.5M refi loan with Northwestern Mutual Life for two retail properties in Kingsbridge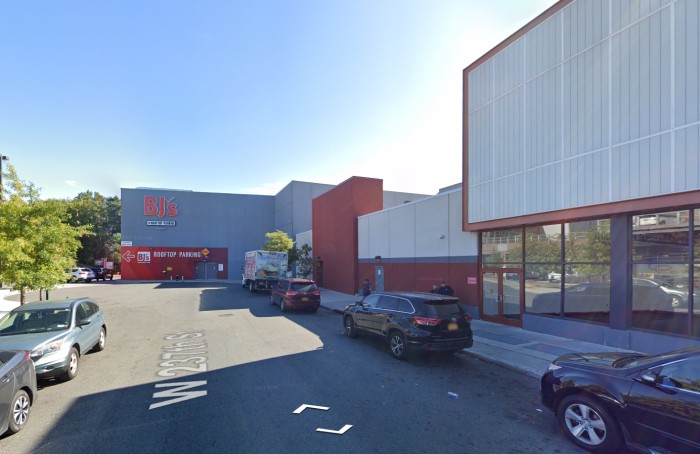 Vanbarton Group through the entity EIB Riverdale Crossing LLC as borrower signed a refi loan with lender Northwestern Mutual Life Insurance valued at $82.5 million for two retail properties including the retail building (K2) at 184 West 237th Street in Kingsbridge, Bronx and retail building (K2) at 193 West 237th Street in Kingsbridge, Bronx.
The deal closed on October 10, 2022 and was recorded on October 14, 2022. The prior lender was Northwestern Mutual Life Insurance which held debt that had an original loan amount of $82.5 million.The two properties have 165,255 square feet of built space and 285,555 square feet of additional air rights for a total buildable of 450,558 square feet according to PincusCo analysis of city data. The loan price per built square foot is $499 and the price per buildable square foot is $183 per the PincusCo analysis. (The price per square foot analysis is the transaction price divided by square feet as reported in public records and assumes no air rights have been sold.)
The signatory for Vanbarton Group was Justin B. Kleinman. The signatory for Northwestern Mutual Life Insurance was Brian D. Bennett.
Because multiple properties have been transacted, some of the following sections will follow the property with the largest assessed value, which in this case, is the property on 184 West 237th Street.
Prior sales and revenue
The two properties with a total of 165,255 square feet of built space generated revenue of $8.2 million per year or $50 per square foot.
The property
The 184 West 237th Street parcel has frontage of 243 feet and is 425 feet deep with a total lot size of 145,855 square feet. The lot is irregular. The zoning is M1-2 which allows for up to 2 times floor area ratio (FAR) for manufacturing The city-designated market value for the property in 2022 is $47.5 million.
Violations and lawsuits
There were no lawsuits or bankruptcies filed against the properties since September of 2020. In addition, according to city public data, the properties have received one DOB violation and $9,250 in OATH penalties in the last year.
The neighborhood
In Kingsbridge, the bulk, or 31 percent of the 6.4 million square feet of commercial built space are walkup buildings, with elevator buildings next occupying 29 percent of the space. In sales, Kingsbridge has had very little sales volume relative to other neighborhoods with $114.3 million in sales volume in the last two years. For development, Kingsbridge has had very little major development activity relative to other neighborhoods.It had 235,653 square feet of commercial and multi-family construction under development in the last two years, which represents 4 percent of the neighborhood's built space.
The block
On the tax block of 184 West 237th Street, PincusCo has identified the owners of two of the 10 commercial properties representing 47,525 square feet of the 304,941 square feet. The two identified owners are Casablanca Management and Brenda Ben-Zaken.
The majority, or 58 percent of the 304,941 square feet of built space are retail buildings, with walkup buildings next occupying 32 percent of the space.
The borrower
The PincusCo database currently indicates that Vanbarton Group owned at least 21 commercial properties in New York City with 2,438,733 square feet and a city-determined market value of $882.2 million. (Market value is typically about 50% of actual value.) The portfolio has $1.2 billion in debt, with top three lenders as Blackstone Group, Blackstone Mortgage Trust, and Brookfield Asset Management respectively. Within the portfolio, the bulk, or 73 percent of the 2,438,733 square feet of built space are office properties, with elevator properties next occupying 16 percent of the space. They are all located in Manhattan.
Direct link to Acris document. link