Mordehy Haber signs $15M acquisition loan with Israel Discount Bank for two properties in Lower East Side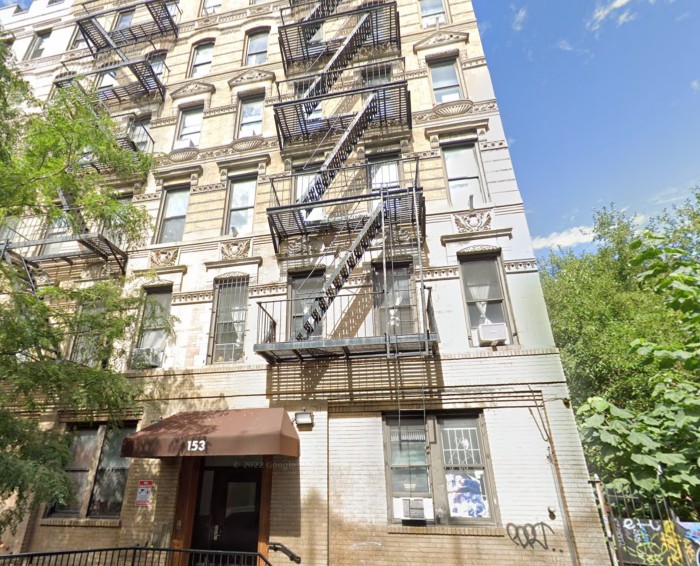 UPDATED March 30, 2023: Mordehy "Moti' Haber through the entity DNY2 109 Ludlow LLC as borrower signed an acquisition loan with lender Israel Discount Bank valued at $15 million for two properties including the 50-unit residential elevator building (D1) at 153-155 Norfolk Street in Lower East Side, Manhattan and 24-unit residential walkup building (C7) at 109-111 Ludlow Street in Lower East Side, Manhattan.
The deal closed on March 22, 2023 and was recorded on March 28, 2023. The prior lender was Santander Bank which held debt that had an original loan amount of $14.5 million. The two properties have 39,312 square feet of built space according to PincusCo analysis of city data. The loan price per built square foot is $381 per the PincusCo analysis. (The price per square foot analysis is the transaction price divided by square feet as reported in public records and assumes no air rights have been sold.)
The signatory for Mordehy Haber was David Mashaal. The signatory for Israel Discount Bank was Marc G. Cooper and Avi Lieberman.
Mordehy Haber bought the property a day before the loan was signed, on March 21, 2023, for $16 million.
Because multiple properties have been transacted, some of the following sections will follow the property with the largest assessed value, which in this case, is the property on 153-155 Norfolk Street.
Prior sales and revenue
The two properties with a total of 39,312 square feet of built space generated revenue of $2 million per year or $52 per square foot.
The property
The 153-155 Norfolk Street parcel has frontage of 50 feet and is 100 feet deep with a total lot size of 5,000 square feet. The zoning is R7A which allows for up to 4 times floor area ratio (FAR) for residential with inclusionary housing. The city-designated market value for the property in 2022 is $5.4 million.The most recent loan totaled $5 million and was provided by Santander Bank on September 26, 2019.
Violations and lawsuits
There were no lawsuits or bankruptcies filed against the properties since September of 2020. In addition, according to city public data, the properties have received $1,250 in ECB penalties, 22 housing violations, and $2,350 in OATH penalties in the last year.
Development
For the tax lot buildings, one out of the two buildings received a initial certificate of occupancy in the last ten years. There are no active new building construction projects or major alteration projects with initial costs more than $5 million on this tax lot.
The block
On the tax block of 153-155 Norfolk Street, PincusCo has identified the owners of six of the 16 commercial properties representing 307,666 square feet of the 391,884 square feet. The largest owner is Ron Glazer, followed by L+M Development Partners and then City of New York.
On the tax block, there were two new building construction projects totaling 62,965 square feet. The largest is a 93-unit, 55,723-square-foot R-2 building developed by Joseph Ferrara with plans filed February 27, 2017 and permitted August 6, 2018. The second largest is a six-unit, 7,242-square-foot R-2 building developed by Brian Hamburger with plans filed November 22, 2013 and it has not been permitted yet.
The majority, or 49 percent of the 385,443 square feet of built space are specialty buildings, with elevator buildings next occupying 33 percent of the space.
Correction: A prior version of this post identified the borrowers as Ronen Glazer and David Beit-Halachmy. In fact, they sold the property the day before this loan was made to the actual borrower, an affiliate of Mordehy Haber through the entity DNY2 109 Ludlow LLC which is in care of Livingston Management.
Direct link to Acris document. link