Nonprofit pays $16.2M to Marist College for two office condos in Grand Central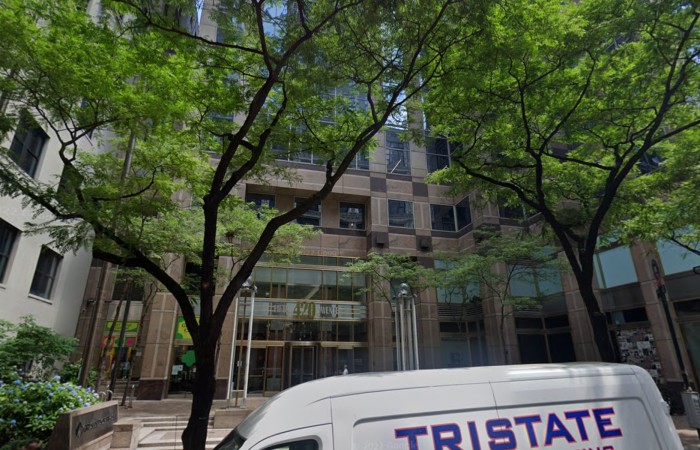 Nonprofit development firm Urban Home Ownership Corporation through the entity UHOC Real Property Holdings LLC paid $16.2 million to Marist College through the entity Marist Real Property Services, Inc. for two office condos at 420 5th Avenue in Grand Central, Manhattan.
The deal closed on August 25, 2022 and was recorded on September 8, 2022. The two properties have 19,326 square feet of built space according to PincusCo analysis of city data. The sale price per built square foot is $840 per the PincusCo analysis. (The price per square foot analysis is the transaction price divided by square feet as reported in public records and assumes no air rights have been sold.)
The signatory for Marist College was Geoffrey L. Brackett. The signatory for Urban Home Ownership Corporation was Paul A. Moore.
Prior sales and revenue
Prior to this transaction, PincusCo has no record that the buyer Urban Home Ownership Corporation had purchased any other properties and has no record it sold any properties over the past 24 months.
The seller Marist College had not purchased any other properties and had not sold any properties over the same time period.
Stay current in this unpredictable market with data.
– Daily lists of new buyers, sellers and lenders
– Weekly feed of new developments and offering plans
– Weekly feed of bankruptcies, foreclosures, note sales
… and over 20 different feeds to find your next deal
Violations and lawsuits
There were no lawsuits or bankruptcies filed against the properties since September of 2020. In addition, according to city public data, the properties have not received any significant violations in the last year.
Development
For the tax lot buildings, one out of the two buildings received an initial certificate of occupancy in the last ten years. On these lots, there are two active new building construction projects and major alteration projects with initial costs more than $5 million, totaling 429,571 square feet. The largest is a major alteration project for a 429,570-square-foot office (B) building developed by Steven Vanroekel with plans filed September 27, 2021 and it has not been permitted yet.
The neighborhood
In Grand Central, the majority, or 80 percent of the 43.9 million square feet of commercial built space are office buildings, with hotel buildings next occupying 8 percent of the space. In sales, Grand Central has 2.6 times the average sales volume among other neighborhoods with $875.4 million in sales volume in the last two years and is the 17th highest in Manhattan. For development, Grand Central has 2.1 times the average amount of major developments relative to other neighborhoods and is the 14th highest in Manhattan. It had 2.2 million square feet of commercial and multi-family construction under development in the last two years, which represents 5 percent of the neighborhood's built space.
The block
On the tax block of 420 5th Avenue, PincusCo has identified the owners of 35 of the 102 commercial properties representing 361,297 square feet of the 2,227,299 square feet. The largest owner is Heritage Realty Services, followed by Marriott Vacations Worldwide and then Kamber Management.
There is one active new building construction project totaling 65,961 square feet. It is a 200-unit, 65,961-square-foot R-1 building developed by William Obeid with plans filed July 19, 2013 and permitted July 12, 2018.
The majority, or 78 percent of the 1.3 million square feet of built space are office buildings, with hotel buildings next occupying 18 percent of the space.
The buyer
The PincusCo database currently indicates that Urban Home Ownership Corporation owned at least one commercial property in New York City with 57,148 square feet and a city-determined market value of $5.1 million. (Market value is typically about 50% of actual value.) The portfolio has $17.3 million in debt, borrowed from Berkeley Point Capital. The portfolio consists of at least a single elevator property. It is located in Manhattan.
Direct link to Acris document. link