Courts roundup: $2.5M bankruptcy, 3 pre-foreclosures totaling $11.6M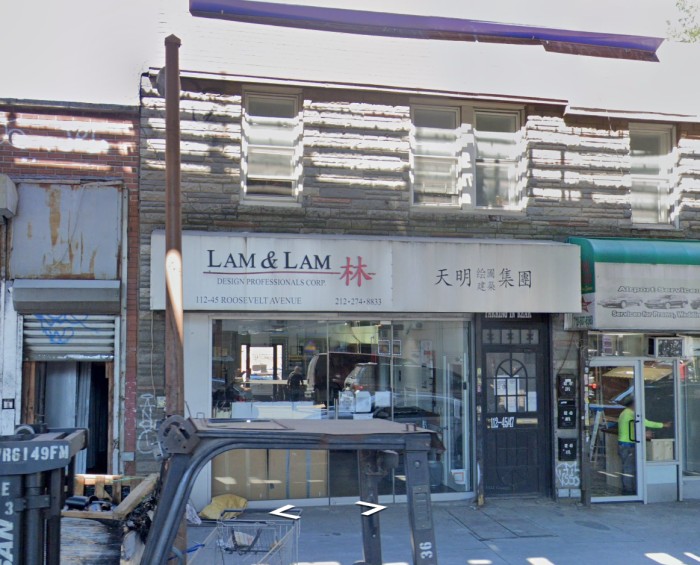 $2.5M North Corona bankruptcy: The petitioner Choy Ling Lam claims the the contiguous parcels including 112-45 Roosevelt Avenue are are worth $2.5 million citing comparable sales analysis. The current debt owned by Bo Knows JY LLC, the note holder, is $2.1 million. Link
The property was involved in two lawsuits and one bankruptcy over the past two years. The highest value suit was a $1.7 million commercial foreclosure concerning a loan filed on April 29, 2022, by Spring Bank against Choy Ling Lam. The bankruptcy was filed on August 4, 2023, by Choy Ling Lam citing assets of $2.5 million.
Direct link to the property's ACRIS page and link to DOB NOW portal.
$5M pre-foreclosure in Crown Heights: The entity Bates Holdings II LLC in care of Marblegate Asset Management filed a $5 million pre-foreclosure action seeking to sell the walkup building with 20 residential units at 921 St. Marks Avenue in Crown Heights that has 19,120 square feet of built space according to a PincusCo analysis of city data. The property is owned by Zalmen Biederman. The parcel has frontage of 50 feet and is 155 feet deep with a total lot size of 7,778 square feet. The zoning is R6 which allows for up to 2.43 times floor area ratio (FAR) for residential. The property is in the Crown Heights North III Historic District. The city-designated market value for the property in 2022 is $1.3 million. Bates Holdings II LLC bought the note on October 4, 2021. LINK
$3.5M pre-foreclosure in Bushwick: Kearny Bank filed a $3.5 million pre-foreclosure action against the owner of 34 Ditmars Street and 36 Ditmars Street. The owner according to city records is Michael Israel. The mixed-use building at 36 Ditmars Street with four residential units in Bushwick has 4,125 square feet of built space and 1,638 square feet of additional air rights for a total buildable of 5,768 square feet according to a PincusCo analysis of city data. The parcel has frontage of 25 feet and is 95 feet deep with a total lot size of 2,374 square feet. The zoning is R6 which allows for up to 2.43 times floor area ratio (FAR) for residential. The city-designated market value for the property in 2022 is $868,000. LINK
$3.1M pre-foreclosure in Crown Heights: The lender Golden Bridge Funding filed a pre-foreclosure action against the owner of 1226 St. Marks Avenue, a walkup building with eight residential units in Crown Heights that has 5,823 square feet of built space and 383 square feet of additional air rights for a total buildable of 6,208 square feet according to a PincusCo analysis of city data. The owner is Yaakov Peretz, according to an analysis of city records. The parcel has frontage of 20 feet and is 127 feet deep with a total lot size of 2,555 square feet. The zoning is R6 which allows for up to 2.43 times floor area ratio (FAR) for residential. The city-designated market value for the property in 2022 is $973,000. LINK