Broadshore Capital files $49M pre-foreclosure at Greenwich Village retail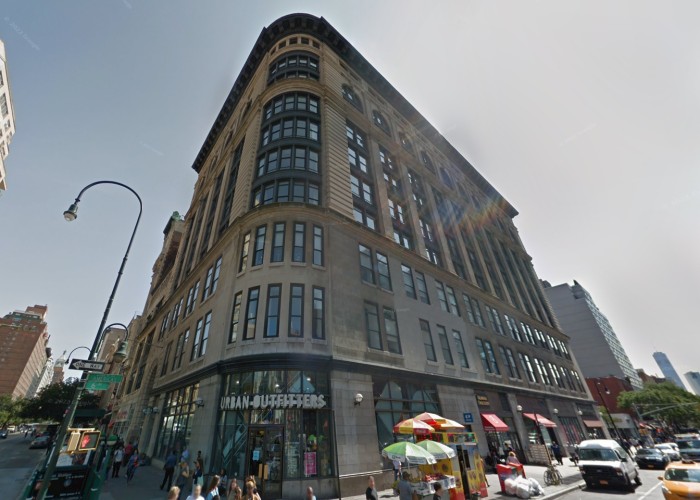 Four months after buying a defaulted $49 million note, Broadshore Capital Partners filed a pre-foreclosure action against the owners of the 54,476-square-foot retail condominium unit at the base of the 77-unit Greenwich Condominium at 510 Sixth Avenue at the corner of 14th Street in Greenwich Village, Manhattan. Broadshore is a real estate investment firm based in Los Angeles and led by CEO Bradford Howe. The retail runs the entire block of Sixth Avenue from 13th Street to 14th Street, and wraps about 100 feet on 14th Street and 130 feet on 13th Street. The corner retail space formerly occupied by Urban Outfitters is now vacant.
The lender filed the complaint yesterday in Manhattan State Supreme Court. LINK
The borrower entity 510 Borrower LLC is in care of Mosbacher Properties Group. Madison International Realty bought from Ark Partners a 49.5 percent stake in the property in February 2014. At the time, the condo unit was valued at $68 million, with retail tenants including Urban Outfitters, Chipotle and LensCrafters.
Mosbacher Properties, now led by Arline and Clinton Smullyan Jr. converted the building into a condo in approximately 2000. The unit has 18,785 square feet on the ground floor and a total of 54,476 between the ground floor and three cellar and sub-cellar floors.
On November 7, 2016, M&T Bank made a loan to the borrower in the original principal amount of $49 million with a maturity date of December 1, 2021. M&T Bank declared the loan in default and on March 17, 2023, M&T Bank assigned the loan to Broadshore.
On May 25, 2023, Broadshore sent a demand letter, the latest in a string of letters notifying the borrowers the loan was in trouble.
According to the complaint, "As of July 1, 2023, the Debt was in an amount not less than $60,038,525.35 (including the principal amount of $44,386,797,33 and accrued and unpaid interest in the amount of $15,651,728.02)."
The condo building with 77 residential units in Greenwich Village has 234,015 square feet of built space according to a PincusCo analysis of city data. The parcel has frontage of 206 feet and is 125 feet deep with a total lot size of 23,230 square feet. The lot is irregular. The zoning is C6-2 which allows for up to 6 times floor area ratio (FAR) for commercial and up to 6.02 times FAR for residential.
The block
On this tax block, PincusCo has identified the owners of five of the 13 commercial properties representing 260,482 square feet of the 699,870 square feet. The largest owner is Amdar, followed by Cb Developers and then Lawland Properties. There are no active new building construction projects on this tax block.
The surrounding
Within a 400-foot radius of 510 Sixth Avenue, PincusCo identified 10 commercial real estate items of interests occurred over the past 24 months. Of those 10 items, one was for major renovation including a certificate of occupancy change. It was a permit application filed on December 8, 2021 for the $2.5 million renovation of 27,872-square-foot residential (R-2) building with seven residential units at 118 West 13th Street. Of those 10 items, three were sales above $5 million totaling $62.5 million. The most recent of the three was Satya Ghar, LLC which bought one condo unit in the 4,517-square-foot, 78-unit mixed-use building (RM) on 65 West 13th Street for $11.5 million from Fein, Elizabeth on November 7, 2022. Of those 10 items, six were loans above $5 million totaling $115.2 million. The most recent of the six was Abraham Sanieoff in which borrowed $14.2 million from Santander Bank secured by the 16,893-square-foot, 31-unit rental (C7) on 106 West 13th Street on December 27, 2022.
Direct link to the property's ACRIS page and link to DOB NOW portal.