430 Ocean Parkway Tower LLC pays Eric Markel $18.3M for 84-unit rental in Kensington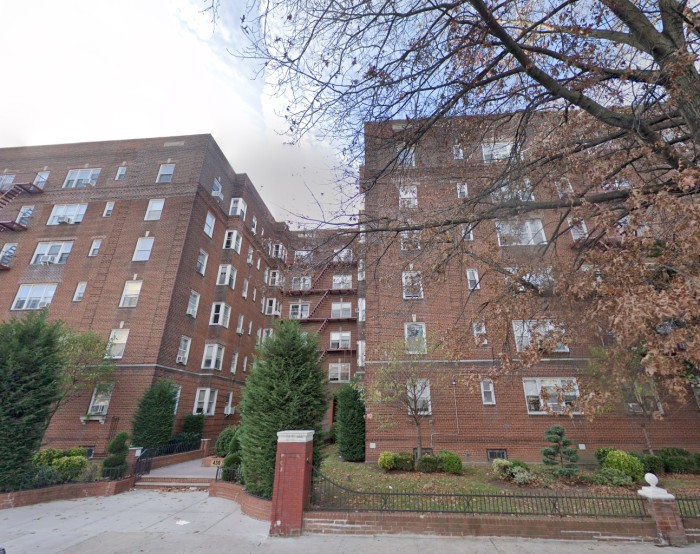 The entity 430 Ocean Parkway Tower LLC acquired 84 unsold cooperative units from Eric Markel through the entity Maxem Realty LLC valued at $18.3 million at the residential elevator building (D4) at 430 Ocean Parkway in Kensington, Brooklyn. The 84 units are all the residential units in the building, which is operated as a rental building.
The deal closed on June 21, 2022 and was recorded on July 20, 2022.
The signatory for Eric Markel was Eric Markel. The signatory for 430 Ocean Parkway Tower LLC was Allen Turek. This is for a bulk sale of co-op units.
An affiliated entity paid Markel $10.353 million for a building on the same block, 450 Ocean Parkway, in May.
Prior sales and revenue
The seller Eric Markel had not purchased any other properties and sold 69 properties (including unsold apartments and whole buildings) in three transactions for a total of $40.5 million over the same time period. The former owners according to the Department of Housing Preservation and Development includes Sheik Saddick, head officer and Eric Markel, officer. The business entity is Ocean Park Apt Inc.
The property
The 430 Ocean Parkway parcel has frontage of 180 feet and is 150 feet deep with a total lot size of 26,200 square feet. The lot is irregular. The zoning is R7A which allows for up to 4 times floor area ratio (FAR) for residential with inclusionary housing. The city-designated market value for the property in 2022 is $5.7 million.
Stay current in this unpredictable market with data.
– Daily lists of new buyers, sellers and lenders
– Weekly feed of new developments and offering plans
– Weekly feed of bankruptcies, foreclosures, note sales
… and over 20 different feeds to find your next deal
Violations and lawsuits
There were no lawsuits or bankruptcies filed against the properties since September of 2020. In addition, according to city public data, the properties have received $1,250 in ECB penalties and $1,250 in OATH penalties in the last year.
Development
There are no active new building construction projects or major alteration projects with initial costs more than $5 million on this tax lot.
The block
On the tax block of 430 Ocean Parkway, PincusCo has identified the owners of two of the 11 commercial properties representing 128,532 square feet of the 274,889 square feet. The two identified owners are Malek Management and Chaim Schweid. There are no active new building construction projects on this tax block.
The majority, or 87 percent of the 274,889 square feet of built space are elevator buildings, with mixed-use buildings next occupying 13 percent of the space.
Clarification: The post was updated with the redaction of the owner.
Direct link to Acris document. link