$13M bankruptcy filed to stop auction of four Brooklyn properties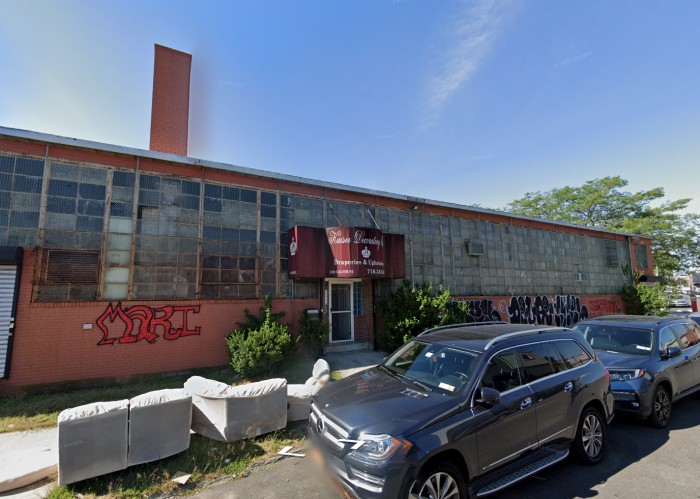 The owner of four Brooklyn properties filed a bankruptcy petition in Brooklyn yesterday in order to halt an auction scheduled for today to sell the buildings with the addresses 330 Calyer Street, 273 Russell Street, 313 Eckford Street and 146 Diamond Street. Case LINK
The total debt according to the notice of sale is $13 million. The four property LLCs are 330 Calyer LLC, Simple elegant realty LLC, 313 Eckford LLC, 146 Diamond LLC. The auction is set for today in Brooklyn.
330 Calyer Street is a 20,000-square-foot, single-story warehouse; 273 Russell Street is a 9,033-square-foot, two-story commercial building; 313 Eckford Street is a three-story, six-unit walkup; and 146 Diamond Street is a 5,768-square-foot, four-story walkup with four residential units.
The property owner, Bernard Sobus, filed four separate bankruptcy petitions but the properties are the security for a single loan with an original principal of $10.25 million, that Continental General Insurance Company gave in October 2018.
Direct link to Acris document. link